As a result of the ongoing crisis in Ukraine, our executive leadership has made the decision to pause all business activities in Russia, effective immediately. A growing number of major U.S. companies are united in the belief that we can be a collective force for good to support the people of Ukraine by suspending all business operations in Russia. It is the right thing to do as we express our commitment to humanity and peace. We are also in close contact with our employees who have family members still living in Ukraine and will do everything in our power to assist them. Through this dynamic situation, we will continue to make decisions that are true to our mission and values and communicate with transparency.
Sincerely, Eric Kelly Chairman and Chief Executive Officer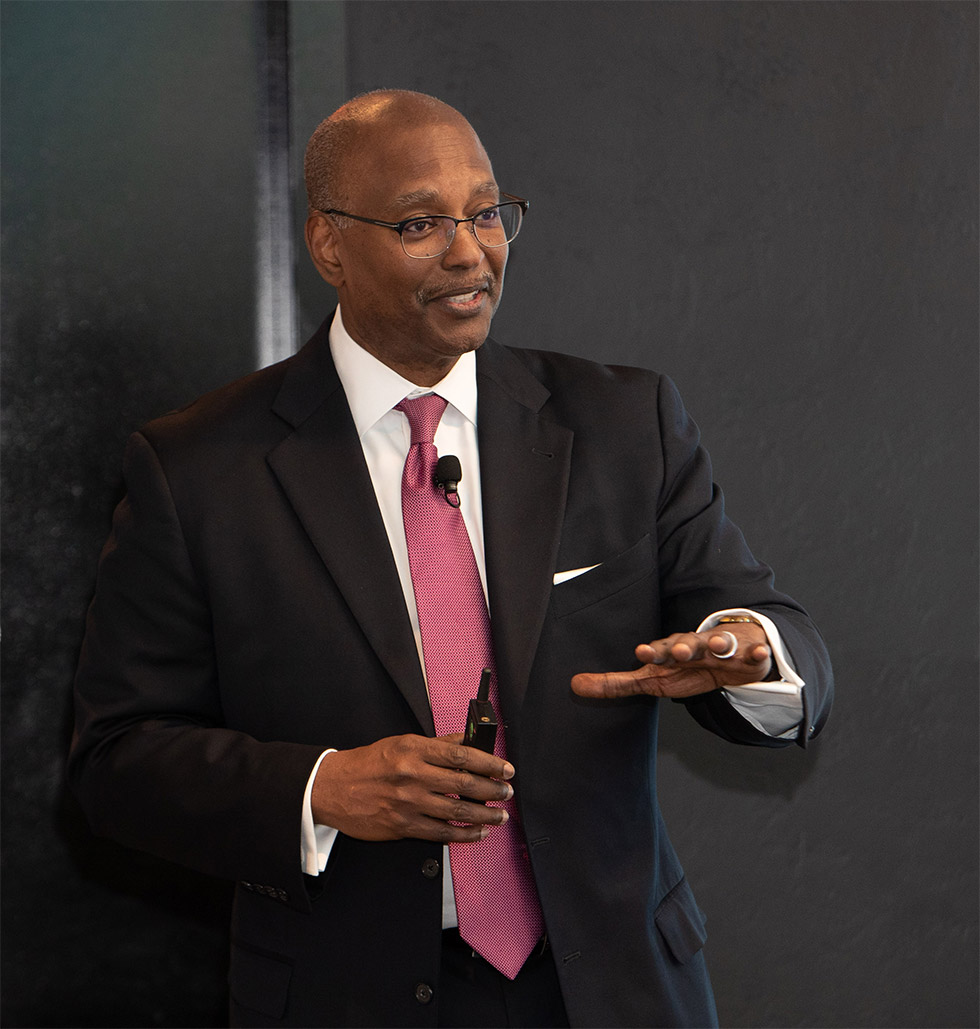 Despite increasing recognition of the importance of diversity, well-intentioned commitments to diversity, and the investment of billions of dollars on diversity-related initiatives, there has been little progress. Why?
We believe this stagnation is not the result of individual companies lacking commitment or programs; Instead, the data shows that there is a lack of shared understanding about the global complex and technology necessary to drive meaningful and sustainable outcomes.
Global Intellect
A fierce global talent war makes diversity a NOW issue. Global intellect and inclusiveness is a major key to solving the Digital Divide. We've created an intellectual ecosystem to establish a scalable and sustainable philosophy and platform for industry leaders and diverse companies.
The B2T
Our technology solution, created to profoundly improve economic inequalities by bringing global leaders, diverse companies, and professionals together.
Global Engagement
Connecting leading companies that highly value diversity & inclusiveness with the global intellect ecosystem is part of bridging the Digital Divide. Our goal is to change the way corporations engage with diverse companies and candidates from around the world.
Business Leadership
Partnering with companies that have varied and wide-ranging diversity initiatives, programs and networks including a percentage of revenue marked for social impact programs like Bridge2Technologies is a significant business value.
"Our vision of Global Intellect and Inclusiveness provides us a unique perspective on addressing the complex diversity challenges for companies, partners professionals, students and Communities."
Inspiring Action and Creating Partnerships
Imagine a world where diverse businesses could connect directly with key decision-makers for strategic partnerships and global opportunities. A world where corporations can assess and establish partnerships with diverse companies and talent that are ready to scale.